---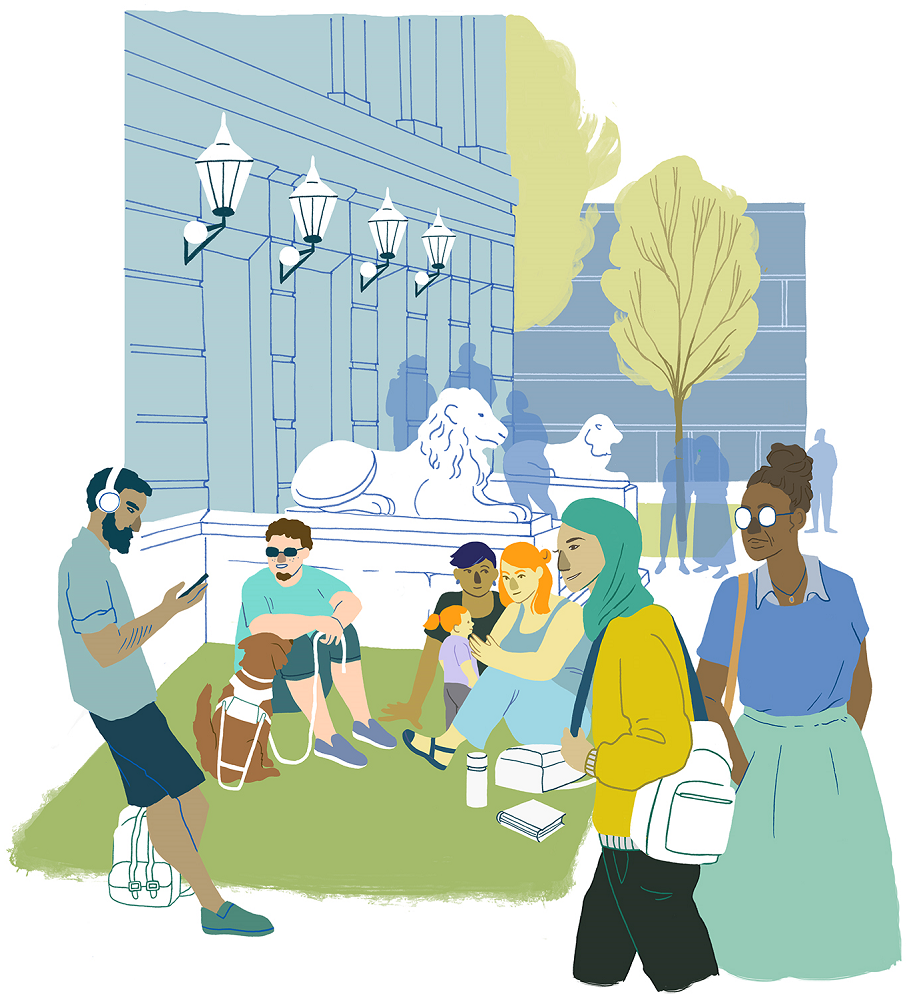 ---
---
---
Contact
Stabsstelle Vielfalt und Chancengleichheit
Sabine Wöller
Präventions- und Beratungsstelle Antidiskriminierung
phone: 0345-55 21013
sabine.woeller@verwaltung.u...
room 303 (3. OG)
Dachritzstraße 12
06108 Halle
Bei Fragen bezüglich des LSBTIQ*-Diversity Managements der Universität Halle oder bei Fällen von LSBTIQ*-Diskriminierung in universitären Kontexten vereinbaren Sie gern einen Termin mit Sabine Wöller. Beratungen sind auch anonym möglich.
---
---
Login for editors
---
LGBTIQ*@MLU

MLU Statements and Policies


LGBTIQ+ Campus Ranking 2021: 2. Platz für die MLU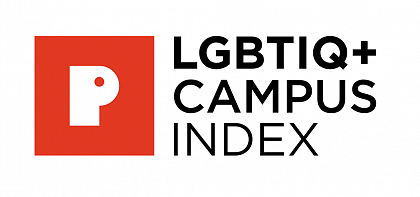 The LGBTIQ+ News & Networking Community Proudr published the LGBTIQ+ Campus Index for Germany, Austria and Switzerland for the first time in June 2021. The index aims to make visible how LGBTIQ+ diversity is lived at universities, colleges and academies in the DACH region. It is intended to provide prospective students and students with guidance on LGBTIQ+ inclusive campus cultures and enables higher education institutions to gain insights into their commitment to more appreciation on their campuses and to compare themselves with other educational institutions.
The ranking was based on self-reporting by universities using an extensive questionnaire on the following sets of questions:
Communication and commitment to LGBTIQ+ (MLU: 96%).

Protection against discrimination of LGBTIQ+ (MLU: 88.6%)

Expertise, promotion and consultation (MLU: 75%)

Structures and LGBTIQ+ diversity management (MLU: 81%)

Initiatives, engagement and other offerings (MLU: 100%).
In 2021, 62 universities participated. The index is led by the University of Cologne, followed by the University of Halle. Of the 62 participating universities, 14 scored more than 60% on the audit. Three universities scored above 80%. MLU's responses scored 86.2%. Large institutions (more than 1,500 students) scored higher on average than smaller institutions. Prof. Dr. Christian Tietje, Rector of MLU, explains the motivation for participating in the ranking, saying that it was a very good opportunity for the university to show its commitment to date and also to find out where it could do even better.
Results LGBTIQ+ Campus Ranking 2021 (German)
Proudr-LGBTIQ-Campus-Index_June-2021.pdf (3.6 MB) vom 07.06.2021

All Gender Toilets at MLU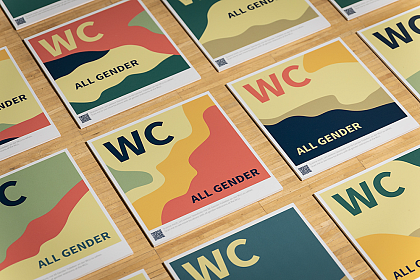 In order to provide a safe and non-discriminatory restroom use for all individuals regardless of gender identity, MLU has all-gender restrooms available at all central locations in addition to men's and women's restrooms.

Change of name and civil status at MLU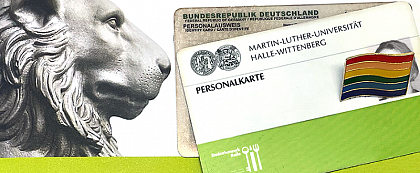 You are trans*, inter* and/or non-binary and would like to change your name and/or civil status at MLU? You can find all information about the possibilities and procedures here.

Events at the MLU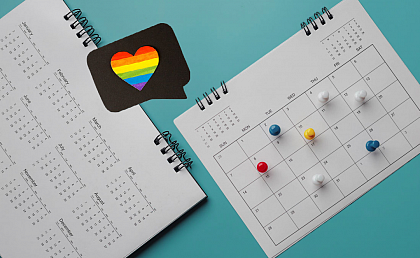 Courses on LGBTIQ* topics
Im Sommersemster 2023:
Diaspora and Gender issues in contemporary ethnomusicological research (

Parang Farazmand)

Forschungsorientierte Vertiefung (Schwerpunkt Queere Bildung im Schulkontext) [Deu/Eng] (

Sophie Ingrid Elisabeth Hölscher)

gender*bildet: Borderlands – Intersektionales Seminar zu Grenzen, Geschlecht, race zu politischer Willensbildung (Melina Morr de Pérez)

gender*bildet:

Heteronormativität als zentrales Konzept queeren Denkens und Handelns. Ein Lese- und Schreibseminar. (Dr. Klemens Ketelhut)

Genderkompetenz (Dr Katja Rath)

"Herumtreiberinnen", "Asoziale", Personen mit "häufig wechselnden Geschlechtspartnern (HWG)" - Kriminalpolitik und gesellschaftliche Aushandlungen devianter Sexualität(en) in der DDR (Katharina Eger, M.

A.)

Kontrafakturen – postkoloniale, feministische und queere Umschriften von Robinson Crusoe (Dr. Claudia Hein)

Objects in Context: Gender, Race, Class (Esther Wetzel)

Sensibilisierung von angehenden Lehrkräften für queere Inhalte (Noel Grosse, Han Schwaß)



Im Wintersemester 2022/23:
gender*bildet: Intersektionale Queere/Behinderte Politiken und chronische Erkrankung (Ana Melina Morr de Pérez)

Gender im Recht – Wo stehen wir heute? (Angela Tschech)

Theorien und Methoden der Queer History (Antonius Heinrich Schulte)

Queer Music (Parang Farazmand)
Im Sommersemester 2022:
Diversity @ University. Ringvorlesung zu Antidiskriminierung und Solidarität (Sabine Wöller)

gender bildet: "United in Anger – Aids, soziale Bewegungen und die (Re)politisierung von Gesundheit" (Dr. Klemens Ketelhut)

Gender-Fluiditäten (Dr. Claudia Hein)

Geschlecht, Sexualität und Psychiatrie in Halle (Saale) (Antonius Heinrich Schulte)

Intersektionalität – Eine Annäherung an Identität, Macht und Soziale Gerechtigkeit (Elisa Kohl-Garrity)

Macht- und diskriminierungskritische Perspektiven auf inklusive Schule und Unterricht (Franziska Schreiter)

Musikethnologie und Gender Studies (Padang Farazmand)

Natur – Gender – Gott (Prof. Dr. Jörg Dierken)

Sexualität, Ehe und Familie (Prof. Dr. Regina Radlbeck-Ossmann)

"Your Behavior creates your Gender" – Gender Studies und Ethnographie (Dr. Andrea Bossen)
---
Networking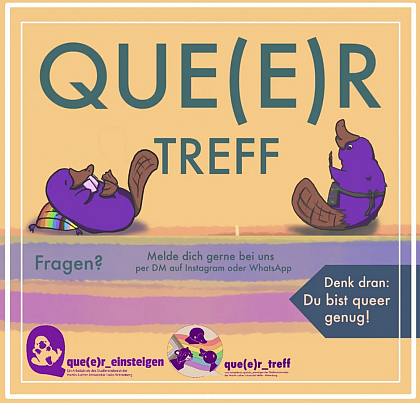 Twice a month the working group que(e)r_einsteigen of the student council invites you to the Que(e)rtreff:
"You are new in town, new at the university, or just want to meet new queer people? Then you've come to the right place! We are an open meeting for all queer people, members of the LGBTQIA+ community and everyone who feels addressed by this!We meet every 2nd and 4th Wednesday of the month. Sometimes with a "program", sometimes just to chat. There should be room for everything!"
There is also a queer regulars' table hosted by the pharmacy student council.
---
Lectures, workshops, conferences, etc.

Forschungsprojekte an der MLU


Networks, projects and support centers

At the MLU

In Halle (Saale)
---

Regional
---
Queer-friendly doctors and therapists
For many people from the LGBTIQ community and also other groups who have to deal with everyday discrimination, it is still often a problem to seek medical help. Especially in a dependency situation towards medical professionals and therapists, it is important to be able to trust the people with the medical training and not have to fear experiences of discrimination. The project Queermed Germany therefore collects recommendations from the community nationwide and makes them accessible.
This project is not a project of the University of Halle and the given recommendations are not checked by us.
---
Bundesweite LSBTIQ* Forschungs- und Karrierenetzwerke
---
---