---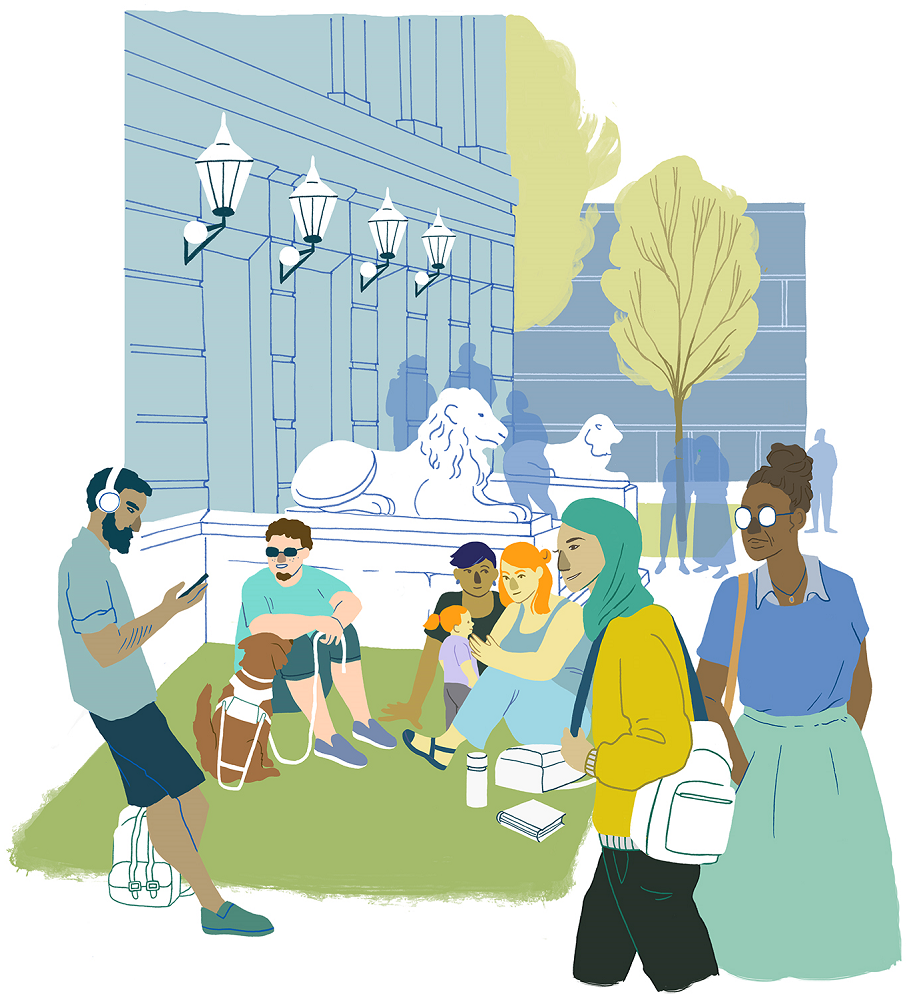 ---
---
Documents
MLU Diversity Statement (german)
Diversity Statement.pdf (1.3 MB) vom 27.09.2021
Directive in the protection against discrimination, (sexual) harassment and violence
15_08_01.pdf (externe Datei)
Regulations concerning administrative procedures in case of violence, threats and sexual harassment from students
12_08_01.pdf (externe Datei)
Dienstvereinbarung zur Bekämpfung von Mobbing
dv_mobbing.pdf (externe Datei)
---
Contact
Martin-Luther-Universität
Stabsstelle Vielfalt und Chancengleichheit
Präventions- und Beratungsstelle Antidiskriminierung
Sabine Wöller
phone: 0345/55-21013
antidiskriminierung@uni-hal...
room 019, 3. OG
Dachritzstraße 12
06108 Halle (Saale)
postal address:
Martin-Luther-Universität
Stabsstelle Vielfalt und Chancengleichheit
Präventions- und Beratungsstelle Antidiskriminierung
Sabine Wöller
06099 Halle (Saale)
---
---
Login for editors
---
Office for the Prevention of Discrimination and Sexual Harassment
We are here for you.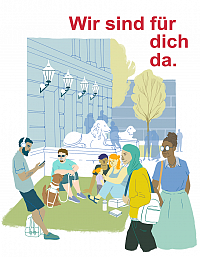 Martin-Luther-University Halle-Wittenberg attaches great importance to a non-discriminatory and non-violent interaction, an equal and trustworthy collaboration as well as good working and study conditions.
All members and employees of the university are obliged to contribute to a respectful interaction (at the study and work place,) in order to create a non-discriminatory and non-violent study and work environment. Thereby people with training, qualification and managing tasks in the fields of teaching, research, education and administration owe a special sense of responsibility to ensure that discrimination, (sexual) harassment and use of force remain undone or rather will be remedied and be considered and treated as a legal violation.
Future tutors and executives, whose knowledge and competences will have an influence on the education sector, social developments and corporate culture are studying at universities. Therefore, it is recommendable to establish a culture of awareness towards discrimination and a fair manner already during studies.
Universities are moreover a place, where socially recognized knowledge becomes generated and negotiated. The exclusion or rather under-representation of discriminated groups and their perspectives on academic work lead to epistemological and democratic problems of legitimacy. Hence, it is also relevant for scientific personnel to develop awareness of the different forms of discrimination.
Finally yet importantly a variety of people with very different backgrounds and experiences are working and studying at universities. Only a non-discriminatory and equal interaction allows everybody to feel comfortable at university and to realize his or her full potential.
Discrimination and sexual harassment can occur in all segments of society – academic institutions do not form an exception. Furthermore, dependence-relations and hierarchies are existent within a university. As a result it may happen that people affected by discrimination or sexual harassment refrain from defending themselves or seeking support.
On these grounds, the Martin-Luther-University explicitly promotes a culture of taking notice and acts decisively against discrimination and sexual harassment. True to our slogan: We're here for you!
Welcome to the homepage of the Office for the Prevention of Discrimination and Sexual Harassment
On our website you will find extensive information on the following main topics:
---
---